Hey gang!
Well, as most of you probably already know by now, OVA 4 episode 1 will come out in the autumn of 2016.
The first piece of promo art is out now, courtesy of the official Japanese OVA 4 site.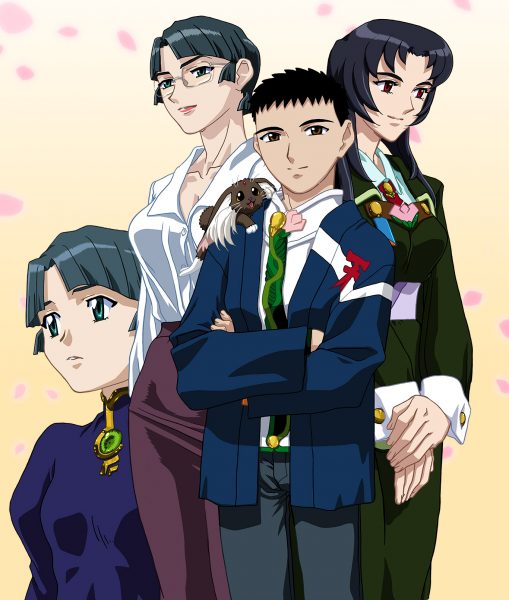 From left to right, we have a young Rea (Tenchi's step mom and the mother of Kenshi from War on Geminar), adult Rea, Ryo-chan, Tenchi, and Minaho. It really intrigues me that Minaho is in the first promo art. She had more of a role in GXP and only a cameo in OVA 3. It would be interesting if OVA 4 helped flesh her character out more.
I've made a small update to the OVA 4 section. If any of you guys have information regarding the new series (make sure to cite the source of the information), let me know. 🙂