"Tenchi Muyo! GXP: Paradise War" Announced
Details are on my main blog site, the specific link here: https://anime.astronerdboy.com/2022/08/tenchi-muyo-gxp-paradise-war-announced.html . As such, you can see the limited details there if you like. But bottom line is that production is underway for this anime and Kajishima-sensei doesn't have time to work on his novels as a result. Here's the scan of the actual note from Kajishima-sensei.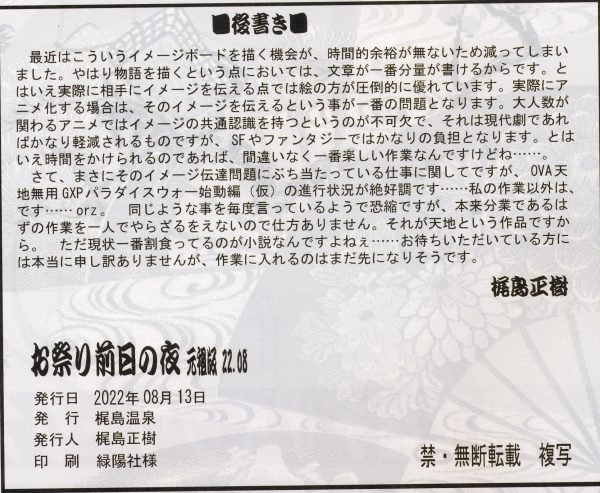 If you know Japanese and would like to properly translate, that would be great.
I know I haven't updated this site in yonks. But I will keep an eye open on this new series.