Hey gang!
Well, I know I've been terrible about keeping things up over here. I never did check into the translated versions of the previous Kajishima-sensei doujinshi from summer's Comiket.
Nevertheless, since Kajishima-sensei has three doujinshi out this time, I thought I'd share the covers.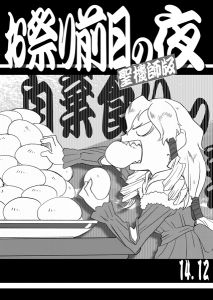 So, we get a War on Geminar doujinshi and TWO -If- doujinshi, which should carry on the canon Tenchi story in some form. That would make for a grand total of four -If- doujinshi. Man, I'd sure like that to get animated.
I'll try to provide any news that might come out of notes from Kajishima-sensei. I should look for last summer's info while I'm thinking about it.